It's time for WWW Wednesday! This is a blog hop hosted by Sam over at A World Of Words. Link up with us by commenting on Sam's post for today, and just answer the three questions (I'm posting early, so you might have to wait a bit for the link up to go live).
What are you currently reading?
I've started All The Light We Cannot See by Anthony Doerr. I'm moving slowly with it, though I do have seven hours of travel on Saturday, so in theory I could get it finished before it's due back to the library next Wednesday. If I do have to return it, though, the queue is moving quite quickly, so I can reserve it and have it again in a couple of weeks.
On audio, I'm listening to Catch Me If You Can by Frank Abagnale Jr. and Stan Redding. I really enjoy the movie with Leonardo di Caprio and Tom Hanks, and I absolutely loved the musical when I saw it earlier this year, so when I saw it available on Overdrive, I thought I would pick it up. I guess it's unsurprising that a man's memoir written in the 80s about being a teenager in the 60s is fairly sexist and gross at times… but if you can overlook that, it's pretty entertaining so far…
I accidentally left All the Light We Cannot See on my desk at work yesterday, so last night I started Wonder Women by Sam Maggs, which I was approved for on NetGalley. While I really appreciate being made aware of these awesome women I had not heard of in many cases, I do wish the author was a little more academic and a little less snarky (I swear, there's a "witty" aside every two sentences).
What did you recently finish reading?
Nimona by Noelle Stevenson was very sweet, though not terribly original. I still really enjoyed it, though; the characters made it.
Nightshade by Maryrose Wood was… well, a bit weird. It felt a bit like it was trying to go dark and kind of missed and just ended up melodramatic instead.
And finally,  The Fictional Woman by Tara Moss. Tara's personal stories were definitely the strength of this book; the data analysis and social commentary felt like it was treading familiar ground. Still, an enjoyable introduction to feminism if you are looking for that sort of thing.
I also posted two reviews this week, for Ink and Bone by Rachel Caine and I Hunt Killers by Barry Lyga, both of which were 4.5 star reads for me.
What do you think you'll read next?
I still have The Secret River by Kate Grenville out from the library after my library haul at the beginning of the month. I am honestly not sure whether I will enjoy it and I may not end up getting through it, but I want to give it a go.
And now for WIPpet Wednesday. This is another blog hop in which writers share excerpts from their current WIP that somehow relate to the date. Clicking the blue guy on the right will take you to the linkup for this one. Today is the 29th, so I took eleven lines from my Scrivener document. In this scene, Carrie is still posing as the Princess. They have arrived back at the palace, and Masden has left Carrie to the princess' ladies' maid to get washed up before reporting to the King that she is supposedly home.
Her face lit up when she saw Carrie. "Oh, Princess, it's such a relief to see you're all right!" she exclaimed. She took a couple of quick steps forward with her arms out, as though she had intended to embrace the Princess, but then seemed to remember her place and thought better of it and let her arms fall.
Carrie gave her a smile. "Hello, Maisie," she said, hoping she sounded natural enough. It was hard to talk to a stranger and make it sound like they already knew each other well. "It's good to see you, too."
Maisie gave a little curtsy, a broad smile beaming on her face, then she made her way straight to the bathroom. Carrie heard her speak through the door as she ran water into a tub. "Have to get you looking presentable for your father," Maisie commented. "If you don't mind my saying so, your Highness, you look a bit of a sight. You could do with a bath, but we haven't got time for that. We'll just get your face washed before you see your father, and change your clothes. The rest of you can wait."
Carrie had no idea how the Princess would react to that. Surely, if that sort of familiar conversation was not welcome, Maisie would not have lasted long as the Princess' companion. And besides, the Princess Adelyn that Carrie knew went out of her way to be accepting to all people. She even believed that magic had its place, unlike her father. A talkative servant was unlikely to bother her.
Carrie settled on a vague, "Yes, that sounds good," and continued to sit on the bed, not sure what her next move should be.
Technically, they probably shouldn't even have running water at this point, but I do intend to revise the time period in the next draft. I will be revising a lot of things in the next draft actually. So. Much. Revision.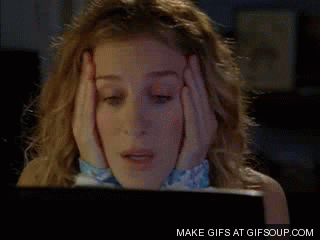 But that's Future Emily's problem. For the moment, I'm working on Lessons  Learned. I had a rather large epiphany about this one, namely that the backstory is not backstory at all, but the actual story. So I'm doing Camp NaNoWriMo to make a start on that! My username is spaciireth on the site if you want to share a cabin. I'm not going to go in a random cabin but will happily hang out with blog friends.
I should head off now. Catch you all later!
---
Find me on:
GoodReads | Facebook | Twitter | Instagram
Save